Support for children and young people
Have you experienced bullying? Have you been the target of malicious comments, been pushed or felt alone and excluded? Or have you been mean to someone?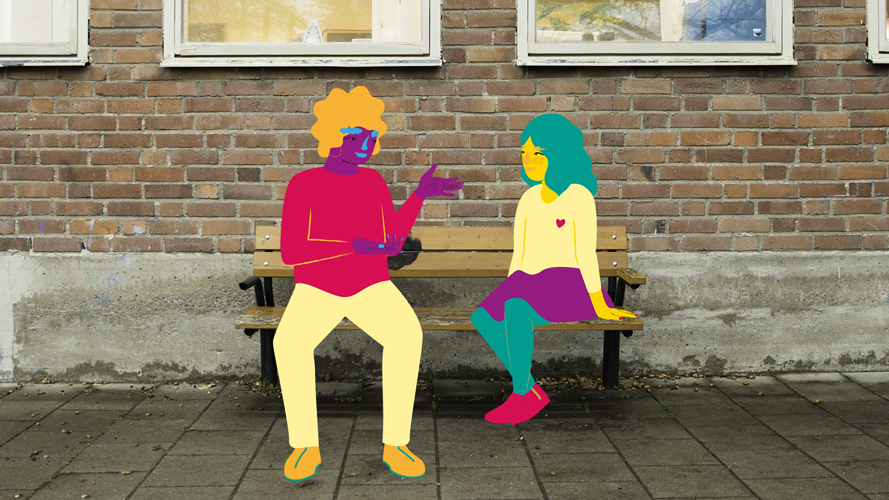 You may not be involved, but you know that there are pupils at the school who are being treated badly and you do not know what to do about it?
Remember that it is never your fault if someone subjects you to bullying. Bullying exists right across society, at school, outside school and online. But it does not have to be that way. Adults are responsible for keeping all children and young people safe.
The best thing to do is to talk to someone close to you. If you do not want to or do not feel that you can talk to someone at home, maybe there is someone else that you can confide in? You can also turn to the school counsellor or school nurse – both of whom are bound by professional secrecy if you want them to be.
Where to get help
Friends
If you have any questions or would like to know more about your right to feel safe at school, and how the school staff can help you, write to radgivning@friends.se and we will respond as quickly as we can.
Friends is an organisation that supports and trains teachers and other school staff to enable them to prevent and stop bullying, harassment and discrimination. All children and pupils have the right to feel safe and included, and to be able to influence their day-to-day lives.
Bris
Everyone under 18 years of age can contact Bris and ask them about anything. It may be that something difficult has happened to you, that you are concerned about someone close to you or that you feel lonely.
All counsellors at Bris are bound by professional secrecy and cannot tell anyone what the conversations are about. Call the Children's Helpline on 116 111, or contact the Bris chat at bris.se.