Research and development projects for the well-being of children
Friends uses an interdisciplinary approach, with a combination of research and established practice.

Since 2012, we have worked with Swedish universities and funded research and development projects related to bullying and discrimination. The projects provide us with new knowledge and important insights, which in turn contribute to our continuous development of methods and dissemination of knowledge.
In 2018, we also started our first international research project in partnership with Dublin City University.
Find out about all our research and development projects below.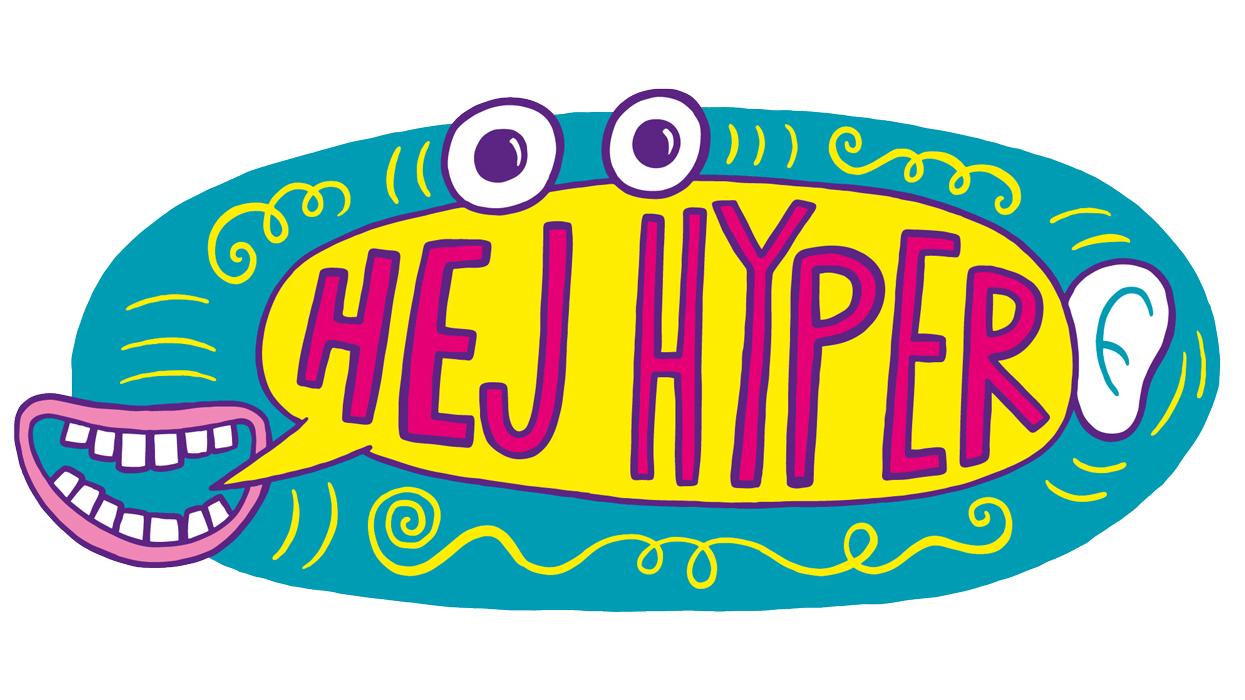 Hej Hyper
Two to three pupils in each Swedish school class have a neurodevelopmental disorder, a diagnosis such as ADHD, ASD/Asperger's, Tourette's and/or a speech impediment. That is why we are launching the HEJ HYPER project. The aim is to raise awareness about neurodevelopmental disorders, reduce stigma and create a better school environment for these children.
Using music and theatre as the inspiration and method, we want to create an enjoyable way of contributing to better understanding and conditions for children with neurodevelopmental disorders. In January 2019, we premièred a hyper musical that will tour schools all around Sweden. The project is aimed at children from ages 6-9, and in addition to the musical, which is free of charge, the schools are offered an accompanying mini-workshop and teaching material. For the pupils, we will build a karaoke app for use at school as well as at home, and a toolbox for school staff and parents will be available at the project website.
If you have any questions about the musical, please contact:
Erika Blix, Project Coordinator, Friends, erika.blix@friends.se, +46 (0)70-725 54 16.
Watch the music videos from Hej Hyper
Hej Hyper is supported by Friends and Hjärnfonden. The project is funded by PostkodLotteriet.
Hej kommunen
Friends examine the needs of each school to create a safer environment for all students.
The school's unique conditions and complexity clearly indicate that the needs of the schools vary, therefore the work is based on each school's systematic quality work, specific challenges and conditions. We also examine how the needs in the municipality as a whole look. When the needs are clear, we match it against a combination of school-specific and municipal-wide efforts, from preschool to high school. In this way, we learn more about what works when and under what conditions.
The project is based on a combination of school-specific and municipal-level approaches, from pre-school to upper-secondary school.
The unique conditions and complexity of schools clearly indicate that needs vary from school to school, which is why the project bases its approach on the systematic quality improvement, the specific challenges and the conditions of each individual school. It is also crucial for the project to analyse the context, as well as to investigate and analyse specific problems at each school.
"Hej kommunen" is part of Friends' regular development initiatives where Friends will adapt approaches and produce new material and new forms of training based on the needs we identify together with the municipalities and the schools. Precisely which interventions Friends will implement will vary depending on the needs of each school. Friends and Örebro University will also jointly develop methods for evaluation and analysis that both analyses and evaluates the effects of each specific approach; which preventive measures have an impact on which type of problem, for which type of school and under which conditions?
Friends and Örebro University will also develop evaluation and analysis methods that both analyze the school and evaluate the effect for each specific effort; What efforts have an effect, for what type of school and municipality and under what conditions?
The project was made possible through support from the Hugo Stenbeck Foundation and Svenska Postkodlotteriet.
Hej Sverige
The "Hej Sverige" (Hello Sweden) project conveys the stories of unaccompanied minors through the medium of film, theatre, comic books and teacher's guides. The aim is to counter negative prejudice at school by providing Swedish pupils and teachers with greater awareness of why children flee their homeland without their family and how the school can contribute to welcoming them.
Over the past few years, many children have sought refuge in Sweden. Many come here alone, without their family. All those children dream of a better future. At the same time, research shows that children born outside Sweden run a considerably greater risk of being bullied and a survey conducted by the National Union of Teachers in Sweden shows that teachers want more support in order for the school to welcome the children in the best way possible.
Training material
Friends and UNHCR have partnered to produce material that can provide children who have sought refuge in Sweden with a good start to their new life. One example of the results achieved by schools that have used the material is a 50% reduction in the number of pupils who have a negative attitude to having a child in their class who has fled to Sweden.
The first round of the project was concluded in 2015, when the play and lecture called "Personnummer XXXX", written and directed by Shebly Niavarani, was performed in front of 15,000 secondary school pupils in Sweden. The comic book was distributed to 75,000 pupils in year 8.
Thanks to new funding, the comic book, teacher's guide and film are now available to order again. The material is adapted to teaching in secondary schools and can be downloaded.